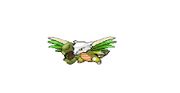 When there was a war between Darkskull and Lightskull, Earthskull was created in the ocean and joined the fight.And fought both of them.Eathskull lost and kept his home in a ninja dojo to train to stop the fight.
It is ground/water type.
Shiny Skarmory
Shiny Kingler
Shiny Marowak
Earth Tornado
Earth Smasher
Water Gun
Wing Shot
Under its Wing Blades,are cannons
It can only be resurrected by an earth stone or a skull as said on Pokemon Gargoyle
Ad blocker interference detected!
Wikia is a free-to-use site that makes money from advertising. We have a modified experience for viewers using ad blockers

Wikia is not accessible if you've made further modifications. Remove the custom ad blocker rule(s) and the page will load as expected.